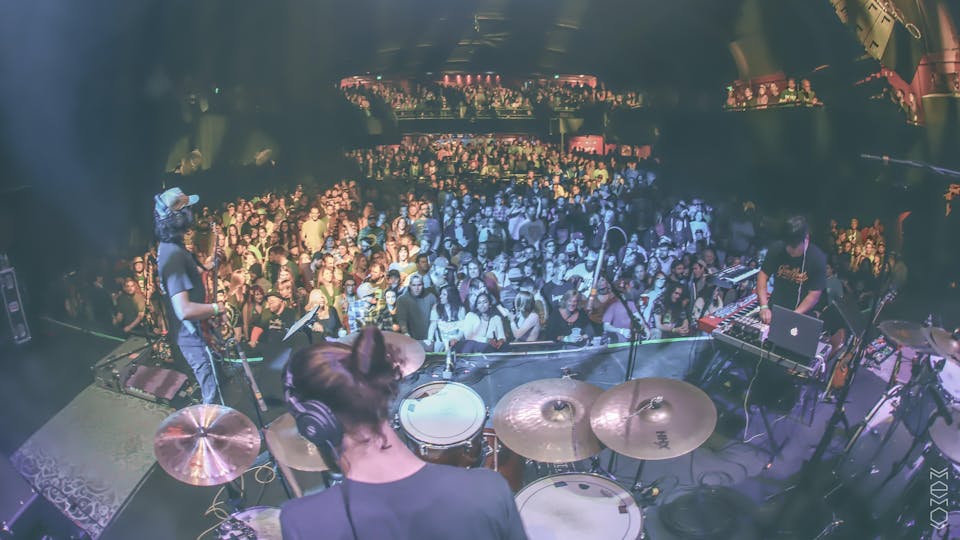 High Dive & The PBJ Present:
YAK ATTACK
Lost Triibe, Take It To Space
PDX Live Electronic Dance Music trio YAK ATTACK is a late night festival fave at Summer Meltdown, NW String Summit etc. Get tickets today!
This show is part of Northwest String Summit's #RoadToStrummit2020 tour! For more info for how to save money on your 2020 NWSS festival passes (or even win a pair of passes!), please visit: bit.ly/NWSSRTS20
2.7 Friday (Live Electronica)
High Dive & The PBJ Present:
YAK ATTACK
Lost Triibe
Take It To Space
$12adv / $16dos
8pm doors
9pm show
21+
High Dive
513 N 36th St
highdiveseattle.com
YAK ATTACK
Yak Attack is a live electronica power trio from Portland, Oregon. Founded in 2013, the band has experienced steady growth over the past few years and has been building buzz on the strength of its live shows and the instant connection its music makes with new listeners. The group's music is best described as "organic electronica", using skillful playing, live loops, and tightly constructed songs combined with raw improvisation to build high-energy and uplifting music from scratch, where every note is played and recorded live. The band draws on influences from a wide spectrum of electronica, such as house, drum and bass, and breakbeat, along with elements of jam, funk, and jazz. The result is a live show that is musically sophisticated but widely accessible, with a diverse and engaged fanbase that travels to out of town shows and festivals to witness the band's continually evolving sound.
Yak Attack has been selling out local and regional shows and has developed a reputation as "the region's go to late night act" in the summer festival and afterparty circuit. Fresh off a round of touring supporting jamtronica heavyweights STS9 and Sunsquabi, the band has also shared the stage with established or up-and-coming acts such as Fruition, Turkuaz, TAUK, Pigeons Playing Ping Pong, and The Magic Beans. After releasing "Safety Third" on Ropeadope records in 2018, the band is currently recording their fourth full-length album, and about to embark on a packed festival schedule including national events such as Camp Bisco and Jazzfest. Watch for Yak Attack to bring its unique dance party to a venue near you.
Lost Triibe
Lost Triibe is a 10-piece hybrid collective of singer/songwriters, producers, and jazz musicians. The group likes to call themselves the "Sidechain Orchestra", incorporating a blend of Oh Wonder, Mura Masa, and Snarky Puppy into their electronic sound design.
Take It To Space
Take it to Space will a rich, bold tasty blend of Funk, Soul, R&B, Disco, Dance and World Music. Our tight and virtuosic musicianship and heavy riffage combined with the awesome movemental sounds of Pink Floyd will stimulate all your 5 senses. We are infectiously committed to high quality live performances and sophisticated music making for your ears-holes. We're just a bunch of weird people, whose weirdness complement each other in such harmony it will astound you.
Catch Take It To Space blasting you with our irresistible hypnotic grooves all night long!!! It is truly a spectacle to behold.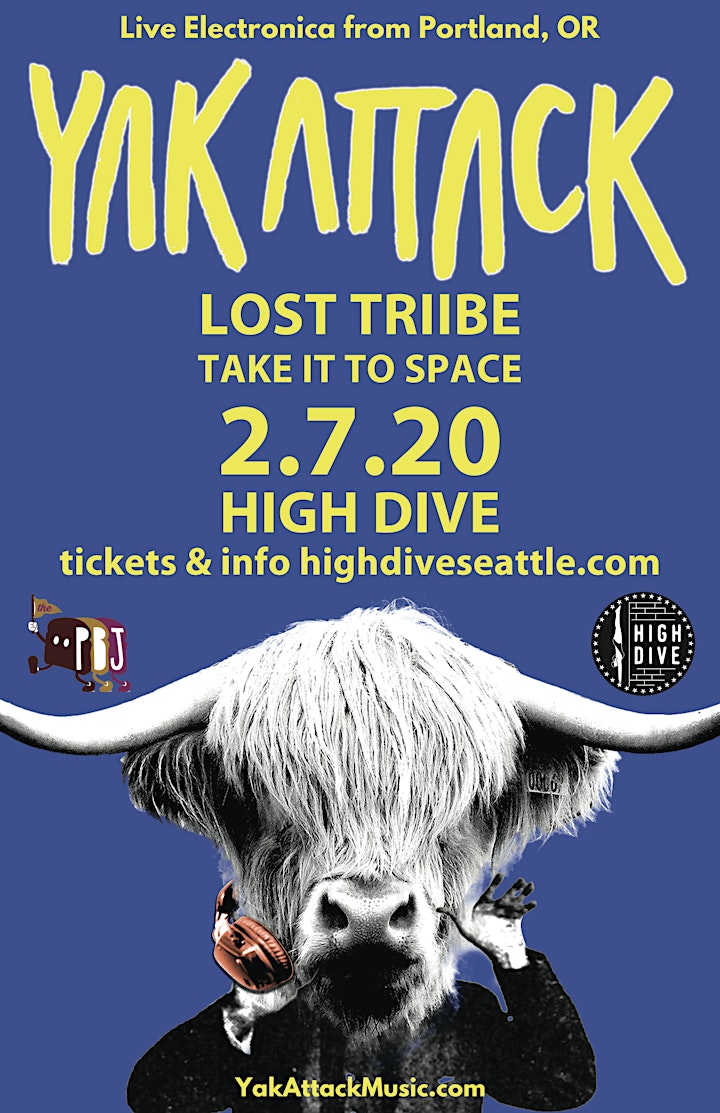 Venue Information:
High Dive Seattle
513 N 36th St.
Seattle, WA, 98103