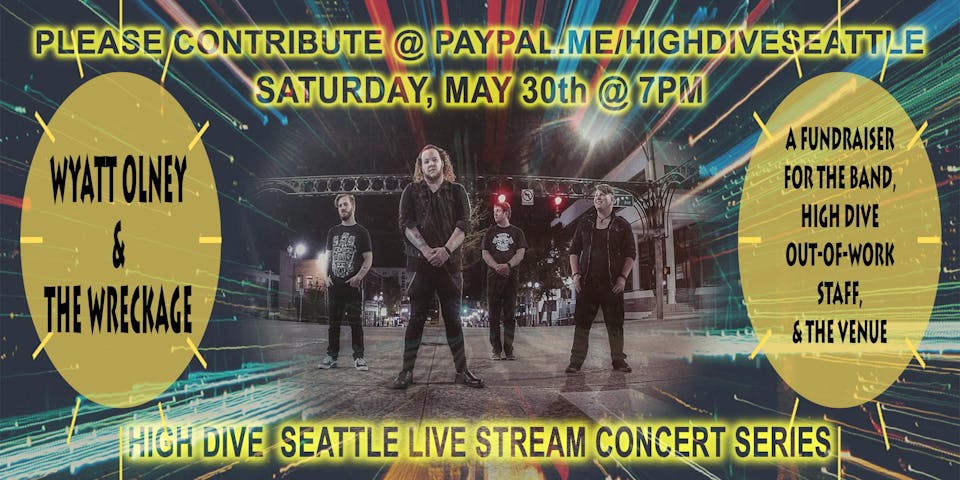 High Dive Live Stream Concert Series Presents: WYATT OLNEY & THE WRECKAGE performing LIVE from the High Dive stage!
SATURDAY 5.30 @ 7PM!
A LIVE STREAM SHREDFEST featuring WYATT OLNEY & THE WRECKAGE!
YOUR CONTRIBUTION to this live stream concert benefits the band, High Dive out-of-work staff, and the venue during this industry-wide shutdown to help with operational costs so that we can continue producing live stream concerts until we can once again reopen and ROCK.
CONTRIBUTE ANY TIME HERE on Eventbrite OR contribute via PayPal: https://www.paypal.me/highdiveseattle
LIVE STREAM LINKS HERE:
ON FB: https://www.facebook.com/HighDiveSeattle/live
ON YouTube: https://www.youtube.com/channel/UCsFvJaFDnl5ppe5Wr5mG7FA (Don't forget to subscribe to our channel!)
ON Twitch: highdiveseattle
WE MISS YOU. WE LOVE YOU. SEE YOU SOON!
WYATT OLNEY & THE WRECKAGE
facebook | instagram | website
Fresh off of a 2.5 year album cycle on the road to promote their sophomore release "Welcome To Seattle", Seattle-based hard rock quartet Wyatt Olney & The Wreckage have announced their forthcoming third album "Silver Bullet". The album is slated for release in the fall of 2020, with an accompanying US tour to follow. The band made a major impact on the Pacific Northwest music scene with their debut release "Dark Futures" in 2016, and have since gone on to headline major festivals such as 99.9 KISW's RedFestival as well as charitable festivals including F*MS, RockMS, and Rock Out ALS.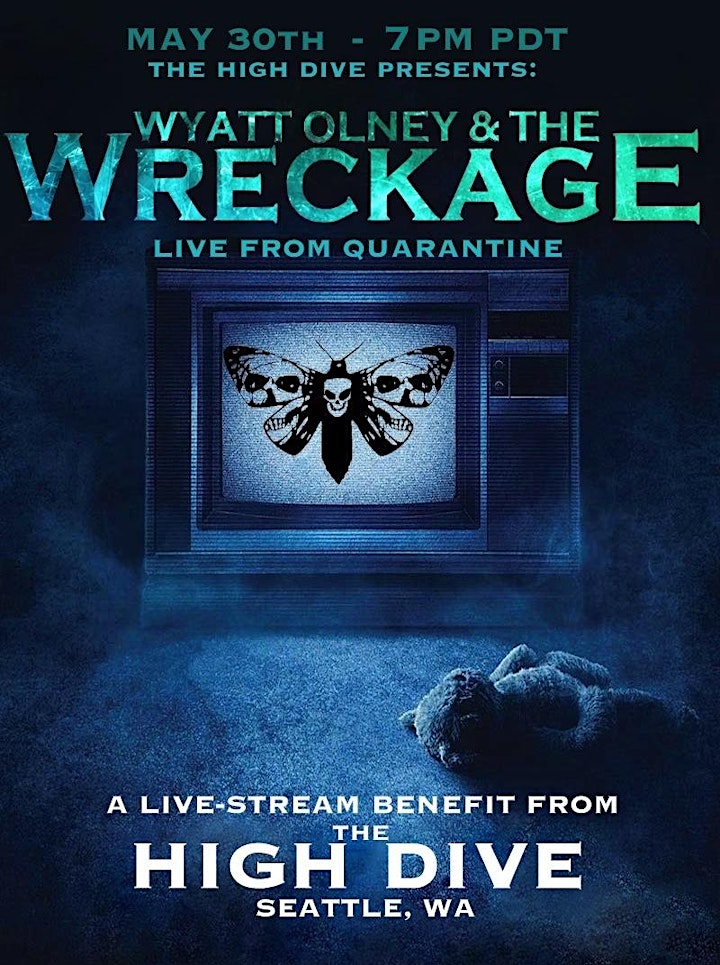 Venue Information: