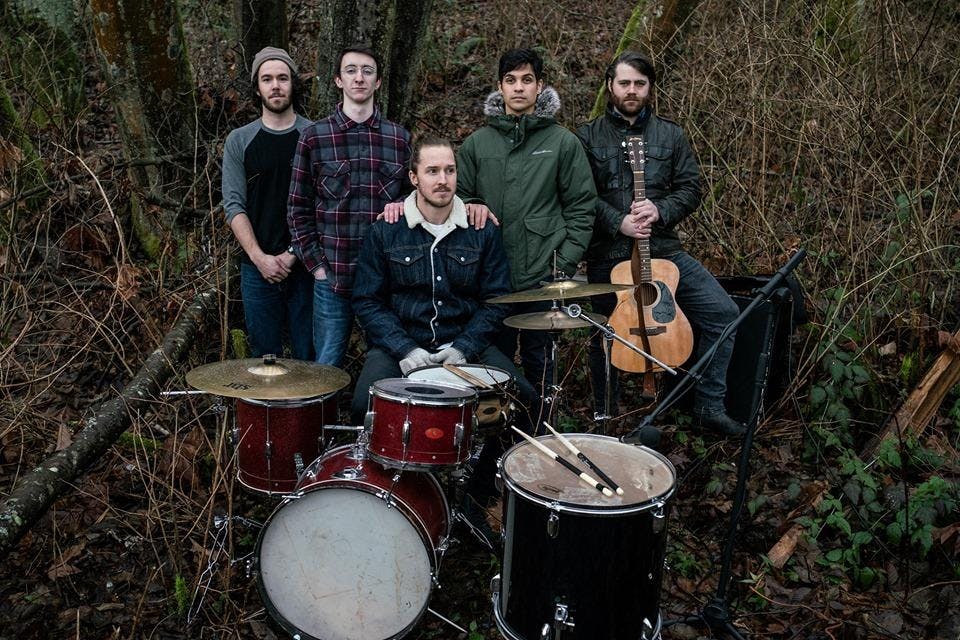 The Mondegreens
The Hasslers, Everson Pines, All The Real Girls
$8.00 - $12.00
Sales Ended
A barn-burnin' night of Americana, indie, and rock-n-roll for the soul!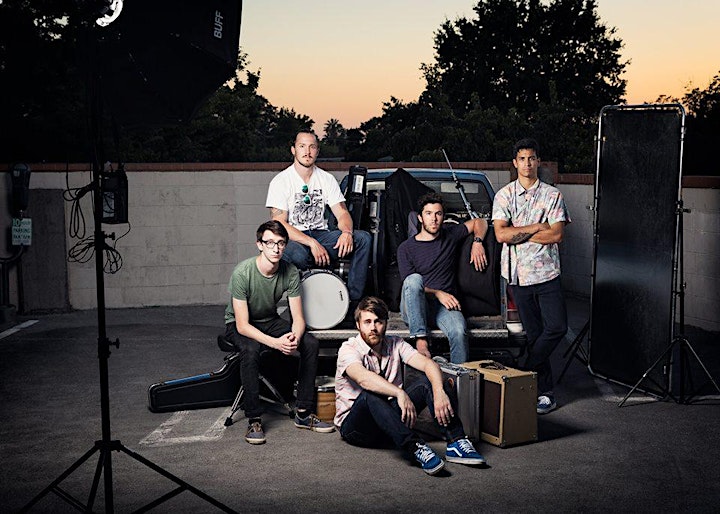 The Mondegreens
facebook | website | instagram
Since moving to Seattle from their sleepy Northern California hometown of Chico, CA, The Mondegreens have done nothing but grow. Whether or not the PNW city's prolific indie/rock scene was what infused their California folk/rock sound with rain-streaked grit, their impending 2019 sophomore LP represents a departure from their earlier work. It still contains the ever present three-part harmonies and wide dynamic swings that defined their younger years, but also explores how diverse changes in meter and key can meet pop sensibility.
The group's two frontmen, David Friedlander and Russell Rabut, draw on over a decade of singing together, spinning harmonic webs across the peaks and valleys of the group's vibrant sound, their voices as likely to combine over a selection from Neil Young's back catalog, as a slacker rock anthem from their youth. They founded the band amidst the throes of a wild 2013 Christmas party, and Along with drummer, Scotty Jenkins, toured the western U.S. for three years, before relocating to Seattle's fertile ground. the lineup has since expanded to include accompanists, Joe Davis (guitar), and Noah Kapioski (keyboard), both of whom draw on classical backgrounds.
2018 brought the groups first national tour, appearances at major PNW festivals like summer meltdown and fremont solstice Fair, and headlining slots at seattle's major clubs. With a new record on the way and a growing set up tour dates to support it, 2019 already looks quite bright.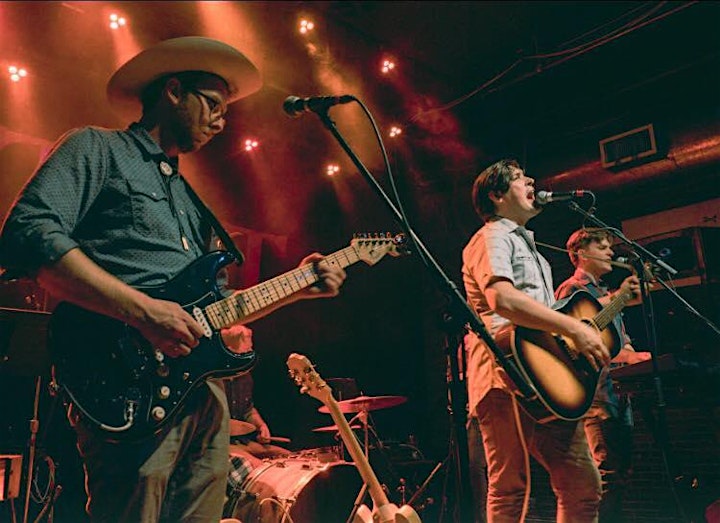 The Hasslers
facebook | website | instagram
Since forming in 2012, The Hasslers have been called a lot of things. Genuine, hard-hitting MT folk-rock, erudite pool hall rock, folk-rockicana, and once even latin emo. What they really are is a bunch of kids from Montana with a knack for writing catchy tunes.
Frontman Matt Hassler grew up in Central Montana, specifically Lewistown, not to be confused with Lewiston, Idaho (a fact the band makes clear in their first single "Not in Idaho"). He began writing songs at 16, confronting themes involved with growing up in an agricultural community of the American Northwest.
While attending University of Montana in Missoula, studying creative writing, Matt met with bassist and recording engineer Ben Haber and percussionist Joey Boyd, and The Hasslers were born.
With the additions of guitarist Owen Thayer and keyboardist Steven Haber, the Hasslers began winning awards and attracting the attention of national touring acts right out of the gate, playing with groups like Blitzen Trapper, the Heartless Bastards, Roger Clyne and the Peacemakers, and earning a spot on the main stage of the Red Ants Pants festival in 2014, where they played alongside the likes of Merle Haggard, Jason Isbell, and Josh Ritter.
In 2015, the band moved to Seattle to dive into the big city music scene and create a touring hub, but by no means have they lost their roots.
Whether you catch them main stage at a festival in the PNW or at a local MT watering whole, grab a cold one and listen close; these kids embody the kind of small town pride you can raise a glass to.
Everson Pines
facebook | website | instagram
Everson Pines is a Seattle based band founded by Trevor Lyon and Karl Benitez, two childhood friends who simply decided to start jamming one day. What started as fun aimless jam sessions, has grown into an obsession for classic rock riffs and pop melodies. With a double singer/songwriter contribution, every song has a unique flavor ranging from melodic and heartfelt to crunchy and hard-rocking. We harken back to the days when musicians plugged into their amps and let their axes do the talking. At an Everson Pines show, you'll be sure to have a good time, while hearing a mix of familiar sounds from bands you probably love like we do: Drive-By Truckers, The Doors, and The Band.
With the help of producer Geoff Stanfield (Sun Kil Moon, Grace Weber, Firehorse) and engineer Sam Hofstedt (Pearl Jam, Soundgarden) we've recently finished our second EP Chicken House, recorded mostly live at Studio Litho in Fremont.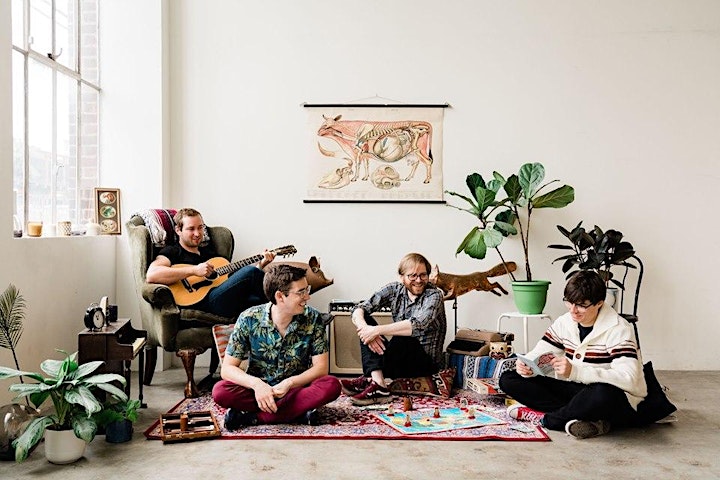 Venue Information:
High Dive Seattle
513 N 36th St.
Seattle, WA, 98103