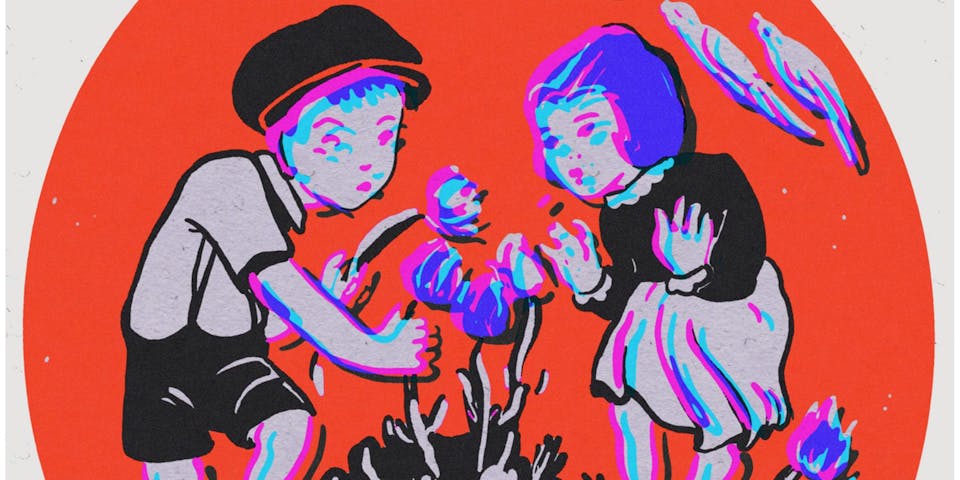 High Dive & The PBJ Present
RAINBOW GIRLS
GOODNIGHT, TEXAS
Funeral Dove
Don't miss harmonious vocal trio Rainbow Girls + folk quartet Goodnight, Texas as their coheadline tour comes thru Seattle! Get tickets now!
This show is part of Northwest String Summit's #RoadToStrummit2020 tour! For more info for how to save money on your 2020 NWSS festival passes (or even win a pair of passes!), please visit: bit.ly/NWSSRTS20
4.3.20 Friday (Folk)
High Dive & The PBJ present:
RAINBOW GIRLS
and GOODNIGHT, TEXAS
plus special guests Funeral Dove
$12adv / $16dos
8pm doors
21+
High Dive
513 N 36th St
highdiveseattle.com
RAINBOW GIRLS
Rainbow Girls is a trio of three unique musical talents: Vanessa May, Erin Chapin, and Caitlin Gowdey, who seamlessly combine heart-wrenching harmonies, emotive guitar work, and poignant lyrical content into an unusually beautiful sonic tapestry. Hailing from the golden countryside just north of California's Bay Area, their music delves deeply into themes of the human experience: hopeful love, honest self-reflection, and pursuits of social justice. Their album, "American Dream," crystallizes these ideas in acoustic amber, encapsulating a beautiful new direction for their evolving sound.
Originally formed in Santa Barbara, CA in 2010, the Rainbow Girls have spread their musical wings both internationally and domestically, from busking on the streets of Europe and playing pubs and theaters in the UK, to house concerts, festivals, and shows in the US. Rainbow Girls have also gained recognition on NPR's Tiny Desk concert series and KQED's "The California Report."
GOODNIGHT, TEXAS
Conventional wisdom says the two frontmen of a band shouldn't live on opposite sides of the United States, but that's never seemed to deter Avi Vinocur and Patrick Dyer Wolf.
Goodnight, Texas is a band whose strength lies in unexpected sweet spots. Drawing their name from Pat and Avi's onetime geographic midpoint (the real town of Goodnight in the State of Texas, a tiny hamlet east of Amarillo directly betwixt San Francisco, CA and Chapel Hill, NC), the four-piece (Pat and Avi with Adam Nash and Scott Griffin Padden) also exists at the center of its songwriters' contrasting styles — via a 1913 Gibson A mandolin and a 2015 Danelectro, at the crossroads of folk and blues and rock 'n' roll, in a place where dry wit and dark truths meet hope and utmost sincerity.
The band's new EP "The Senseless Age" came out 7/19/19 on 2 Cent Bank Check Records and features five songs that don't resemble one another: tastes of every facet of the band's sound over their seven year career.
Funeral Dove
Miranda + Jill from Kuinka perform sad girl covers from the Pacific Northwest.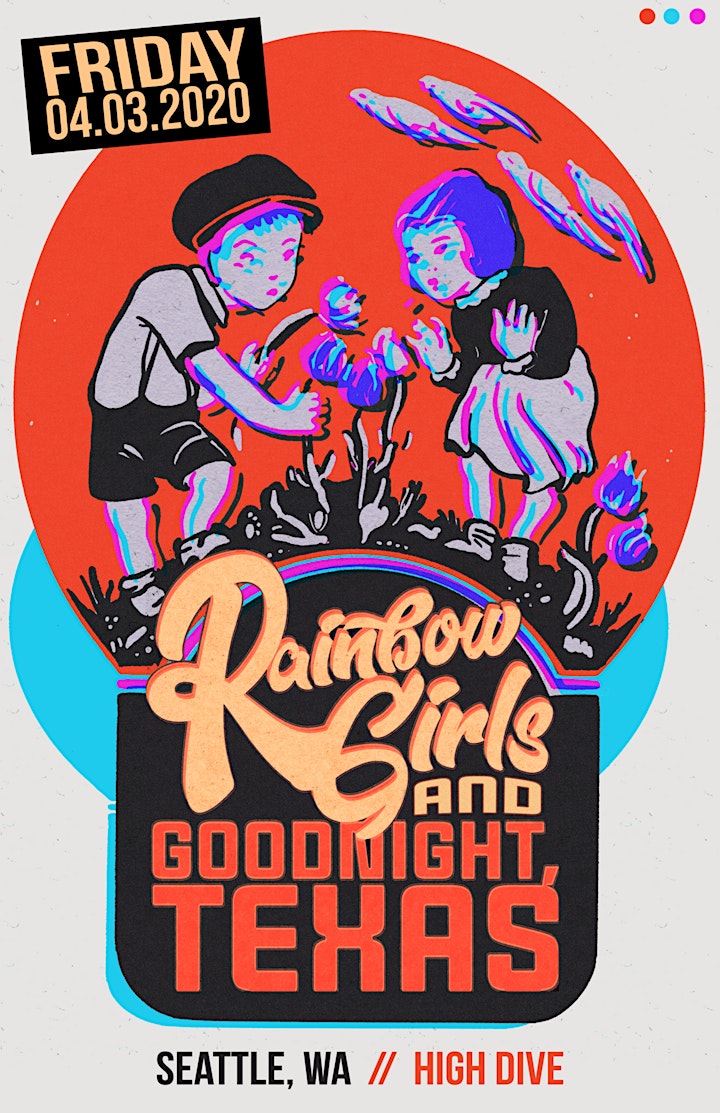 Venue Information:
High Dive Seattle
513 N 36th St.
Seattle, WA, 98103