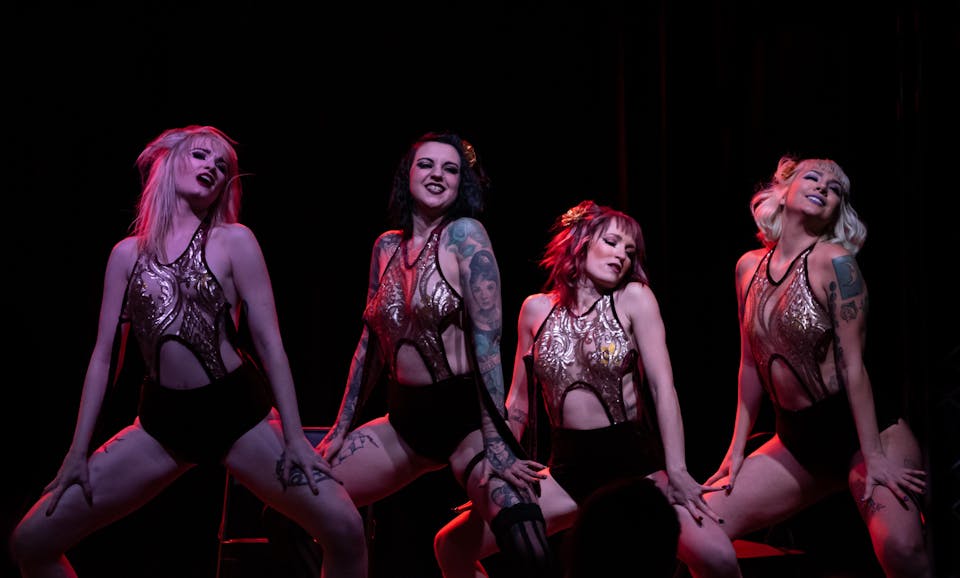 Oddi-tease: An Evening of Bizarre Delights
Come one, come all to experience a spectacular event, created by Seattle's fiercest burlesque troupe, curated to surprise and delight you.
3.20 Friday (Cabaret / Burlesque)
High Dive Presents:
Oddi-tease: An Evening of Bizarre Delights
Feat. THE VAMPS with special guests
$15 GA / $25 reserved seats
7pm doors
8pm show
21+
High Dive
513 N 36th St
highdiveseattle.com
Come one, come all to experience a spectacular event, created by Seattle's fiercest burlesque troupe. This is a night of entertainment curated to surprise and delight you. A true vaudeville-style variety show with an array of performances! Get tickets early to secure a seat, and don't forget to bring dollars to throw if you see something you like!
THE VAMPS
What happens when you bring together a vixen, an acrobrat, a murderess, and a princessa? You get a troupe of trouble makers with attitude and determination, ready to take on the world! These four femmes graduated Miss Indigo Blue's Academy of Burlesque early 2018 and have been finding their way into burlesque separately. But when the universe pushed them together, the chemistry was undeniable. So they joined forces to create Seattle's fiercest burlesque troupe. Made up of Hollie Hellion, Penny Veronica, Gin Rickie, and Coco Lopez, this family is a little bit weird, a dash of sinister and a whole lot of sexy. So here they come, ready to push the boundaries and create a never before seen spectacle: it's The VAMPs!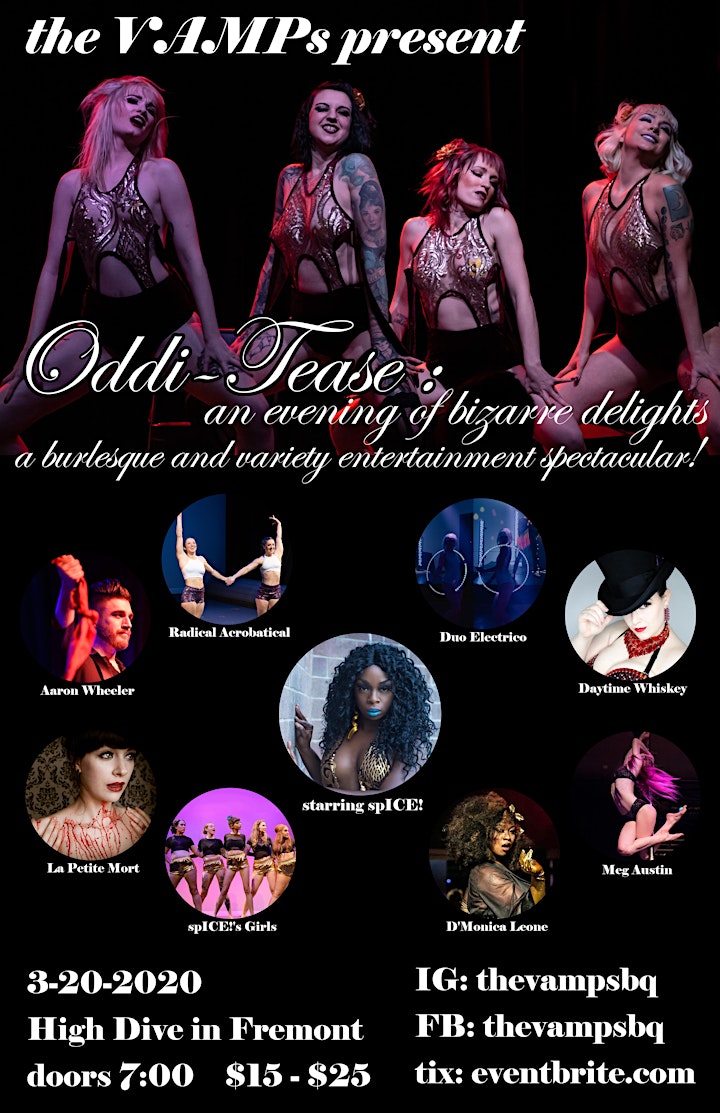 spICE!
Hailing from South Los Angeles, spICE! is a dynamic performer. She's a Teacher at Miss Indigo Blue's Academy of Burlesque in Seattle and is the newest member of the burlesque super troupe, The Atomic Bombshells. She has recently joined The House of Knyle and was recently crowned the 2019-2020 Bronze Beauties of Burlesque Ambassador Queen by the Golden Girl of Burlesque, Egypt Blaque Knyle. The high priestess hips evokes sadity charm and 'hood sensibility by going from bougie to banji in the blink of an eye!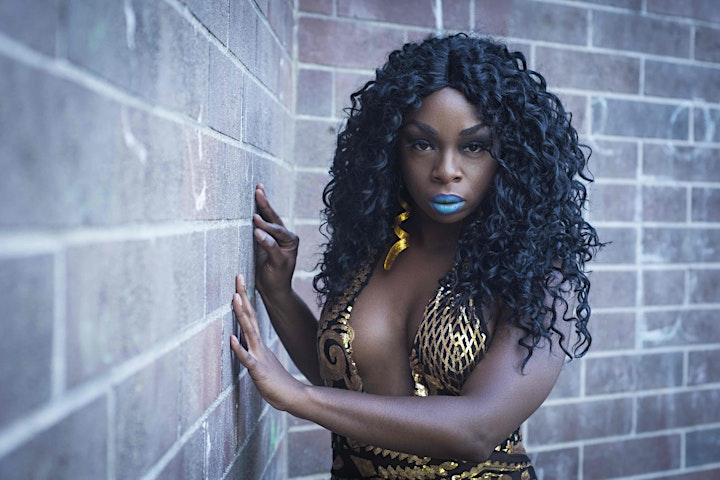 Radical Acrobatical
Maria C. Mork and Laura K. Sposato are Radical Acrobatical, a female acro duo formed in 2018. They bring high-energy acro, dance, and tumbling to their performances, along with the radical idea that size doesn't always matter. Colorado born Maria came to the PNW for college but stayed for the circus. As an acrobat that specializes in partner acro and trampwall, she isn't afraid of being thrown around a little. Laura found the circus after being kicked out of ballet classes throughout her childhood. Her main discipline is porting in partner acrobatics where she focuses on making her flyers look pretty. The two artists met at SANCA in 2017, and began working together soon after. They are excited to perform at the Oddi-Tease show!
Aaron Wheeler
Aaron Wheeler's 20+ years of professional performing have given them a unique list of skills. Besides being an international award winning magician, Aaron has worked in burlesque, musical theatre, and improv. Aaron has been featured at the McPherson Playhouse in Canada, Hollywood's famed Magic Castle and was the resident magician and master of ceremonies in their show that played nightly at the Grand Canyon. For more information visit aaronwheelermagic.com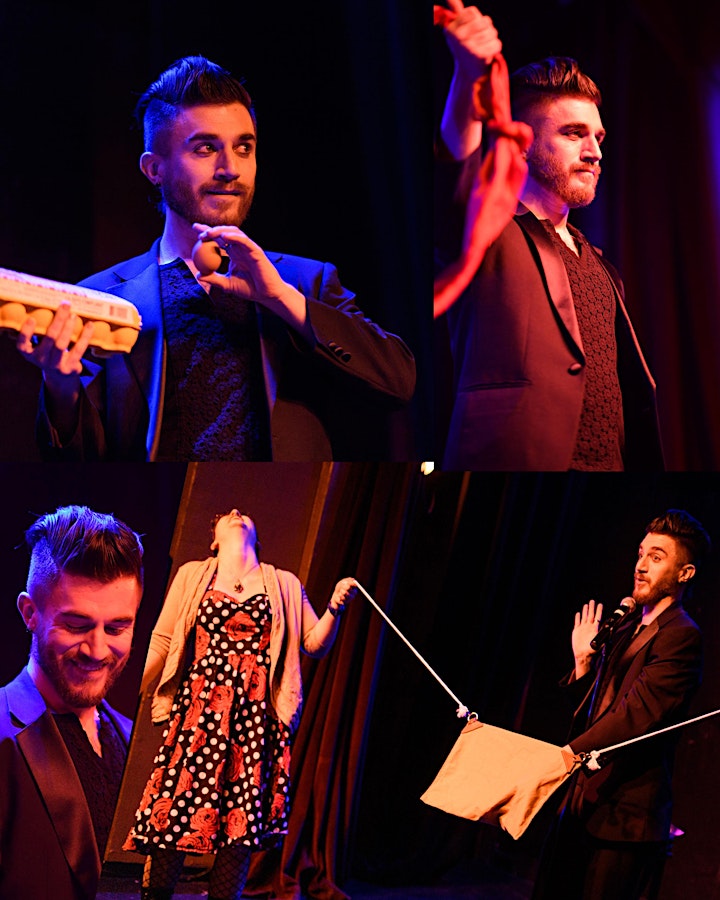 La Petite Mort
La Petite has been evoking bloody evil erotic incantations for years as a producer and a performer. She specializes in performance art and dabbles in many other forms such as strip tease, as a songstress and a violinist. She's been dubbed Seattle's Queen of Gorelesque although the feel is more macabre and less slasher flick.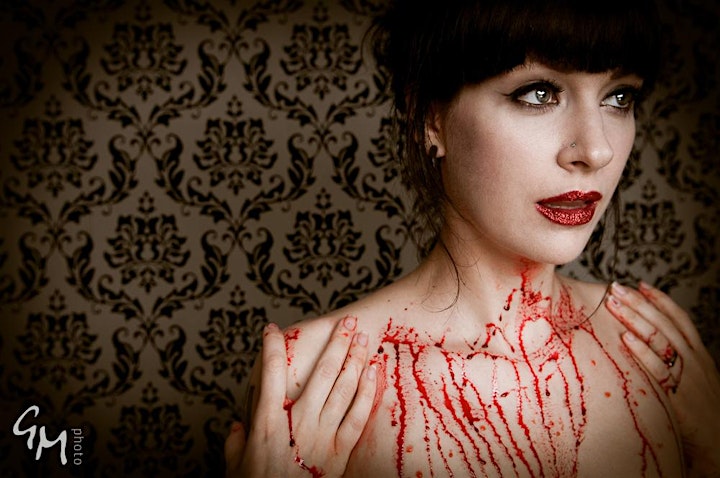 spICE!'s Girls
This troupe met at the academy while taking spICE!s popular Hips Don't Lie series. The High Priestess of Hips lit a fire and it's still burning! Joan Bardot, Noelle Noir, Sandy Covais, Mimi Jaffe and Cece Coquette are here to bring you all the sASS!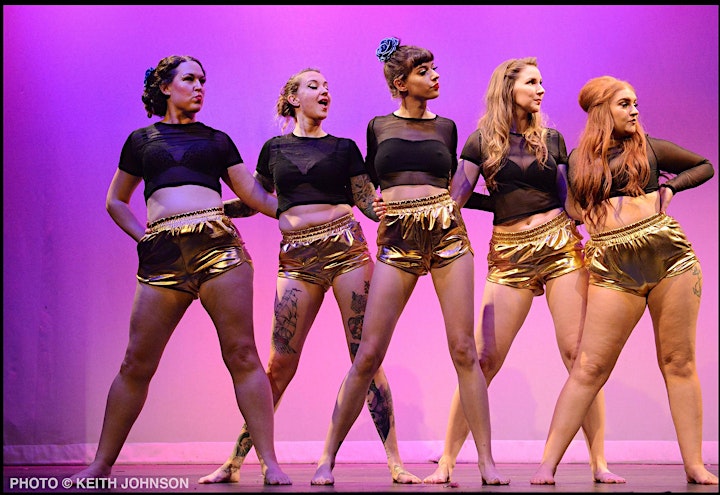 DUO ELECTRICO
Duo Electrico is a newly found performance project created by Shan Marie and Leila Magnolia. Shan, native to Seattle, is a yoga and wellness entrepreneur with a life long focus as a performing artist. Leila Magnolia, originally from the east coast, is a multifaceted creative media artist with a background in the visual arts, as well as a newfound love for performance. They met during a hoop workshop that Shan Marie led at Sanca's Juggle Fest back in May of 2019. Both members are instructors at different circus schools here in Seattle, and share great ambition in their artist's journey. Leila sought Shan out for her talent and was drawn to her authenticity. Shan was drawn to Leila for her inviting charisma and eye for artistic expression. Leila loves animating the crowds with high vibe energy, while Shan is a natural with charm audiences... Together, the luminous Duo brings you something electric.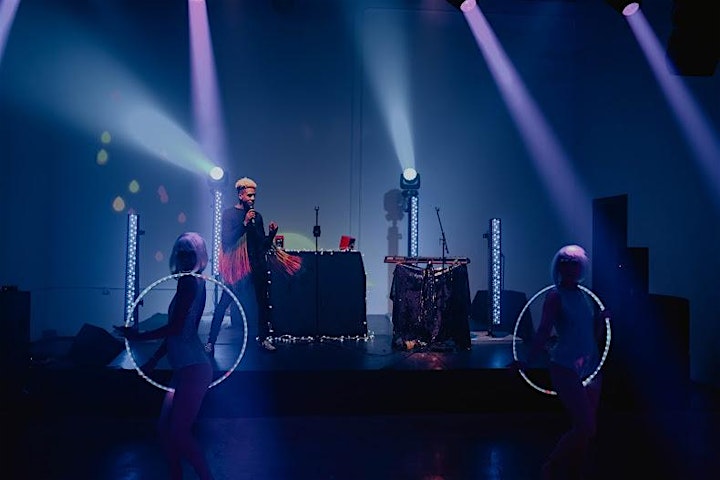 Daytime Whiskey
Seattle's Vixen with a voice is ready to be your favorite vice! Daytime Whiskey will charm you with her lounge singer stylings and her classically trained pipes. She is no stranger to the stage (she comes from the world of Opera), but answered her burlesque calling at Miss Indigo Blue's Academy of Burlesque and has been performing across the country ever since.
She will be performing this year at the inagural Nocturnal Tease Gothic Burlesque Festival in April and will also be performing at Fierce! Queer Burlesque Festival in Seattle in May. Whiskey loves to bring Opera, Jazz, Cabaret, and Curvaciousness into every audience's life. Brace yourself for her siren song and the best bad decision you will ever make, Daytime Whiskey!
Meg Austin
Meg Austin is a pole dancer, aerialist, and hand balancer. She was hooked on pole from the first she time she danced on steel in the Steel City. Since then she has expanded her aerial repertoire to include lyra, straps, and lollipop. Her performances embrace the creepy, dark, and demonic while simultaneously exhibiting her acrobatic skill. She currently teaches pole dance classes at Pole Fitness Seattle.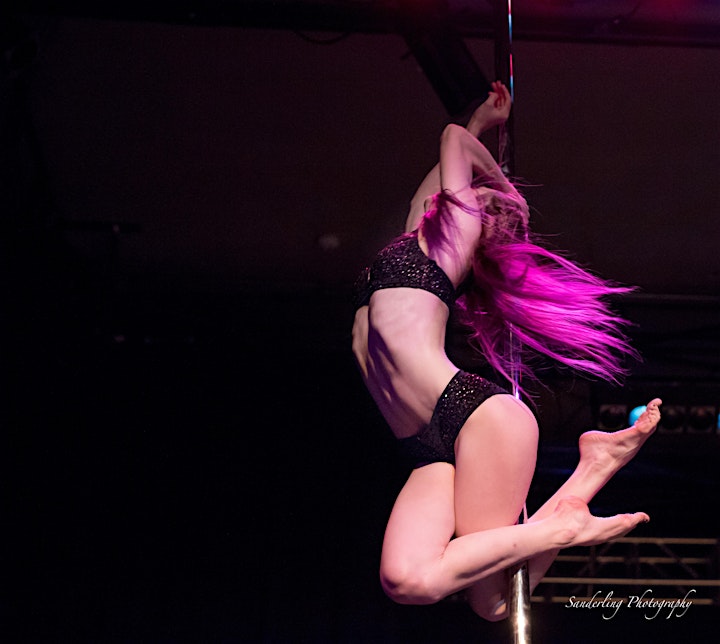 D'Monica Leone
Crowned Seattle's first and current reigning Queer Monarch, this thick, femme-dom diva brings a draglesque edge to every stage she graces with a switch-like talent that incorporates musical fluidity and raw emotion, allowing her to give it to you rough or nice and easy. With an angelic face paired with a figure for sinning, she embodies a special quality devoted only to leaving you passionately stimulated. Bask and behold....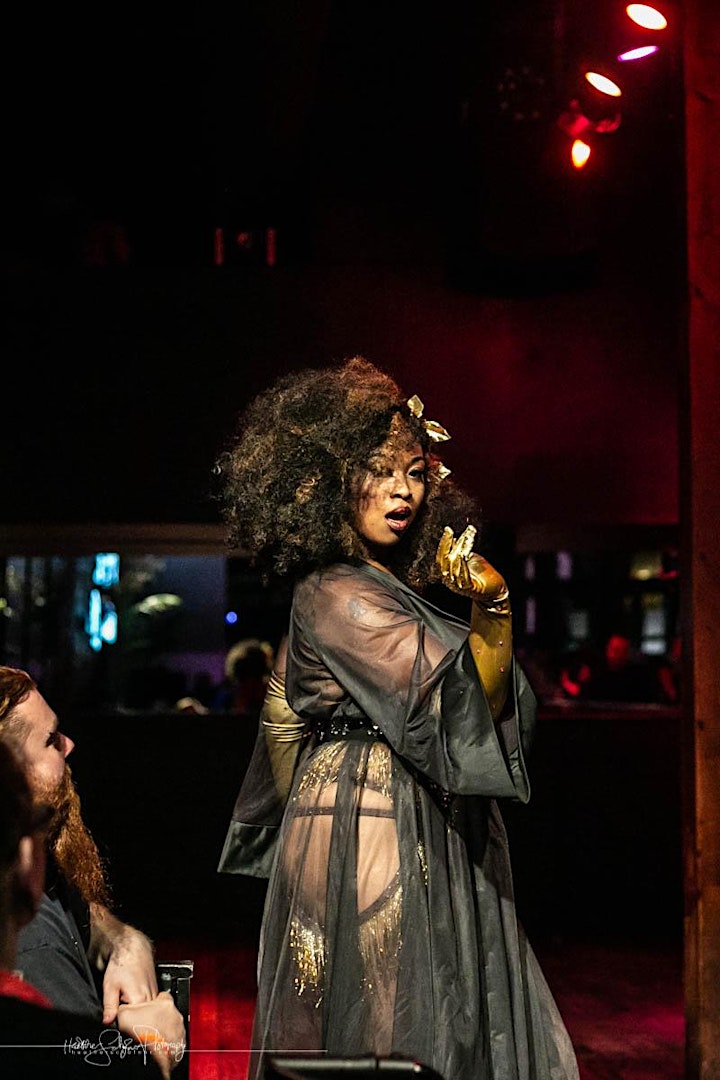 Venue Information:
High Dive Seattle
513 N 36th St.
Seattle, WA, 98103