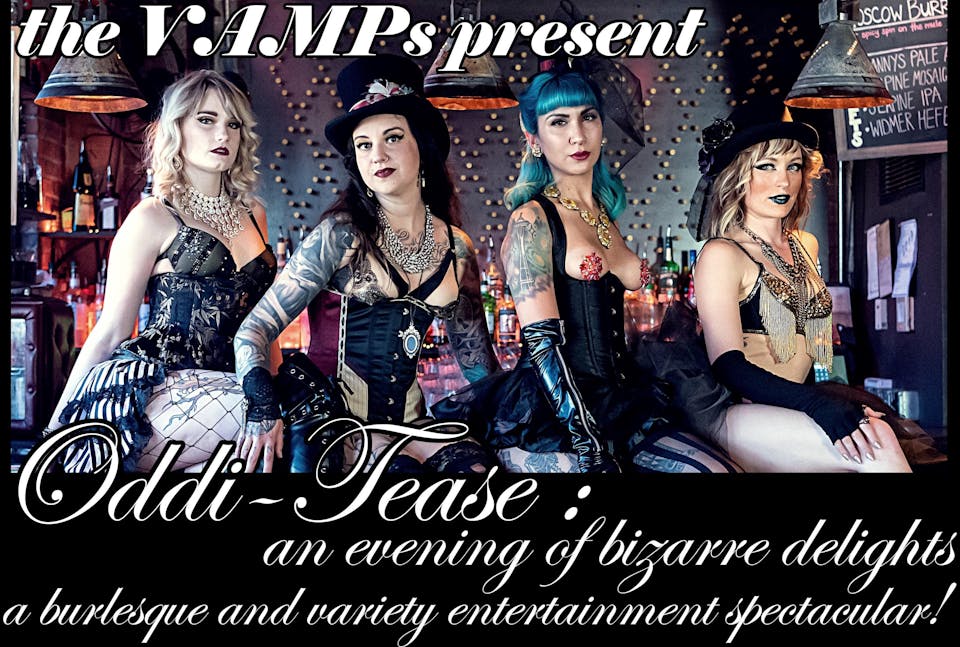 Presented by The VAMPs @ High Dive
Oddi-Tease: An Evening of Bizarre Delights
$15.00 - $80.00
Sales Ended
A night of Burlesque & Vaudeville in Fremont! Reserved seating and ticket specials available while supplies last!
Oddi-Tease: An Evening of Bizarre Delights
Come one, come all to experience a spectacular event, created by Seattle's newest burlesque troupe. This is a night of entertainment curated to surprise and delight you. A true vaudeville-style variety show with an array of performances! Get tickets early to secure a seat, and don't forget to bring dollars to throw if you see something you like!
The VAMPs
What happens when you bring together a vixen, an acrobrat, a murderess, and a princessa? You get a troupe of trouble makers with attitude and determination, ready to take on the world! These four femmes graduated Miss Indigo Blue's Academy of Burlesque early 2018 and have been finding their way into burlesque separately. But when the universe pushed them together, the chemistry was undeniable. So they joined forces to create Seattle's newest burlesque troupe. Made up of Hollie Hellion, Penny Veronica, Gin Rickie, and Coco Lopez, this newfound family is a little bit weird, a dash of sinister and a whole lot of sexy. So here they come, ready to push the boundaries and create a never before seen spectacle: it's The VAMPs!
Twilight Joan
Burlesque is a place between fantasy & reality, a dimension of imagination. You are now entering… the Twilight Joan. A lifelong performer, dancer, and vintage aficionada, Joan always felt a deep desire for burlesque. Two years ago she stepped through the door of Miss Indigo Blue's Academy of Burlesque, her new life was exposed, and she never looked back. Joan charms her audiences into a new dimension, no longer in black-and-white. She'll steal your senses with her whimsical wiles, transformative tease, and bewitching booty. Living out her sparkle dreams in Seattle, Twilight Joan astonishes on stage and behind the curtain. That's why she is busting into her newest role as Boss Bitch Extraordinaire for The VAMPs Burlesque troupe.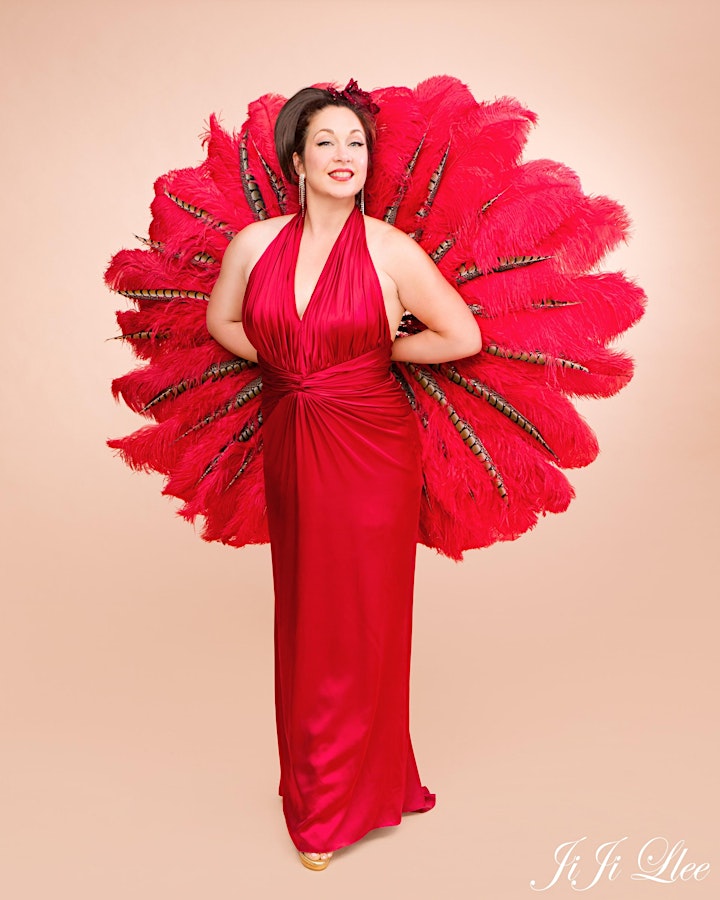 Amra Strutt
Amara Strutt is a flavor that lingers on the tip of the tongue, a dangerously addictive blend of bitter and sweet that bespeaks her refined palette. Clothed in feathers, fur, satins, and silks, Amara recalls the elegance of classic Hollywood and pairs it with the shameless sass of bygone burlesque queens. Parading across stages throughout the Pacific Northwest, Amara combines her background in dance and theatrical costuming to create vintage burlesque fantasies that are oh-so-refined and oh-so-elegantly filthy. Armed with cunning, confidence, and cool charm, this Feathered Fox commands the stage with her sultry sophistication. You'll certainly want to keep your eyes peeled while she peels, or she just might outfox you.
She has strutted her stuff at the Burlesque Hall of Fame Weekender, the Vancouver Burlesque Festival and The Moisture Festival as well as becoming a mainstay in the Seattle burlesque scene appearing at Tuesday Tease, Burlesque Behind the Pink Door, The Emerald City Burlesque Revue, and numerous other Northwest stages. In addition to performing and sewing up a storm, Amara shares her passion for burlesque with others as an instructor at Miss Indigo Blue's Academy of Burlesque, where she teaches the FANtastic, CHAIRography and BOAdacious intermediate classes.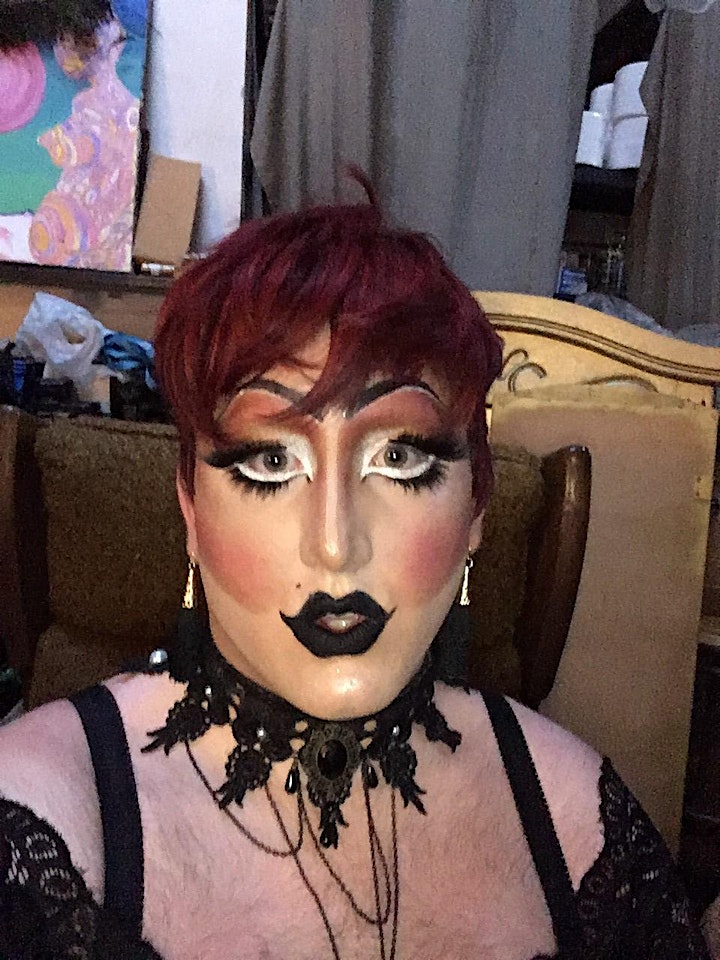 Alpha Q
Alpha Q Awlknight is an out of this world drag queen known for her campy, ridiculous, and empowering performances. When she's not practicing her next performance Alpha Q is usually hard at work crafting drag accessories for her drag sisters and drag children. Once you get a taste of Alpha Q, you're going to want her Awlknight.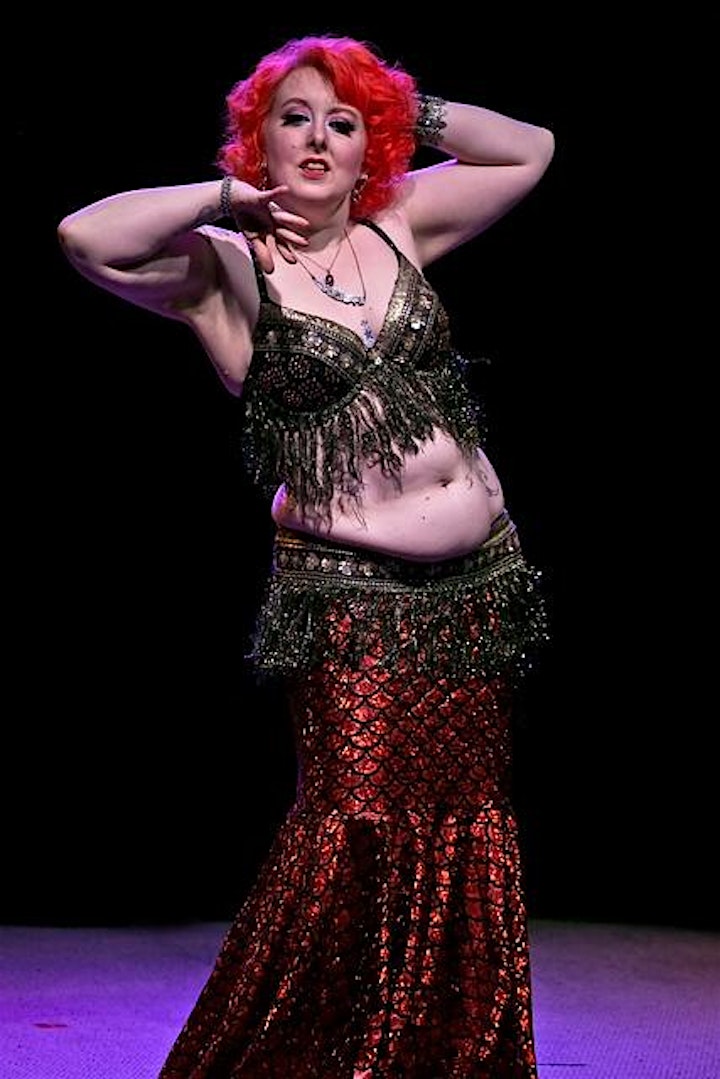 Celeste Chai-Tini
Passionate like the French and polite like the Canadians, Celeste is a sizzling, sensual, and soul-absorbing belly dancer. Before moving to Seattle, she lived in the Midwest where she led a tribal belly dance troupe, taught belly dance classes and performed for 10 years. Celeste explores dance using her foundation in oriental and in tribal belly dance, overlaying sinister and gloomy emotions, dark wanderings, to create a tableau of somber themes while keeping a sense of sassy whimsy.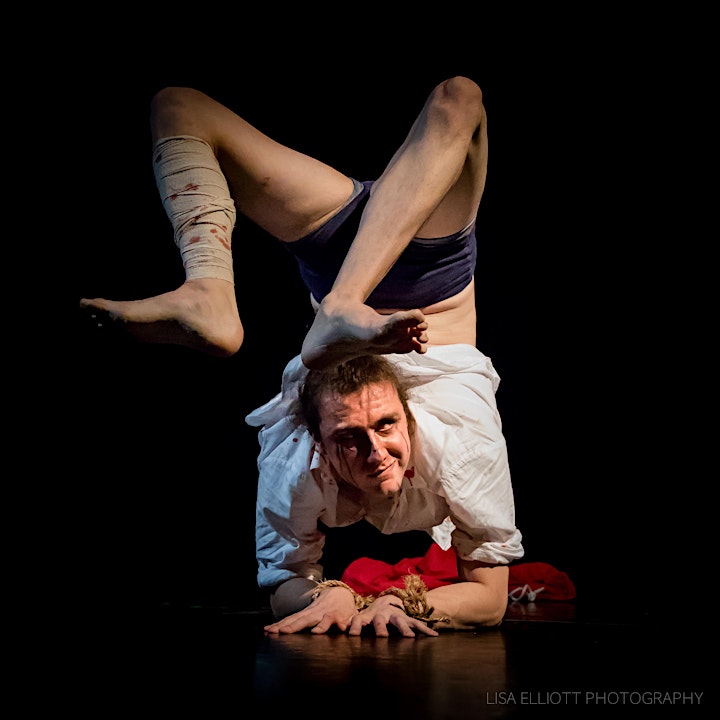 Peter Corbeau
Peter Corbeau(they/them) is a Seattle based Contortion and Trapeze artist and coaches both at two local circus schools. They have been training various circus arts for 7 years. When not Performing or teaching circus arts they are at home caring for their heaps of animals and spreading knowledge on positive reinforcement based exotic animal training.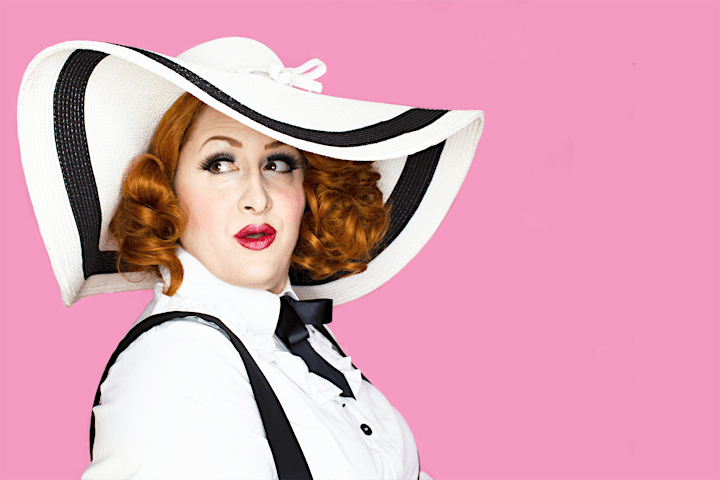 Jacqueline Hyde
Jacqueline Hyde, Seattle based multi award-winning international burlesque entertainer, is the Baroness of Burlesque and the Alchemist of Tease. She has performed, produced and educated across North America, Europe, and Australia. Jacqueline is also one of a few who was sanctioned by Burlesque Legend Satan's Angel as a Fire Tassel Queen. Jacqueline is recognized for superior performances of her signature piece "Bring on the Men", as well as her tribute act of Tiffany Carter "Breakfast at Tiffany's", in competition performances in front of an industry panel of judges.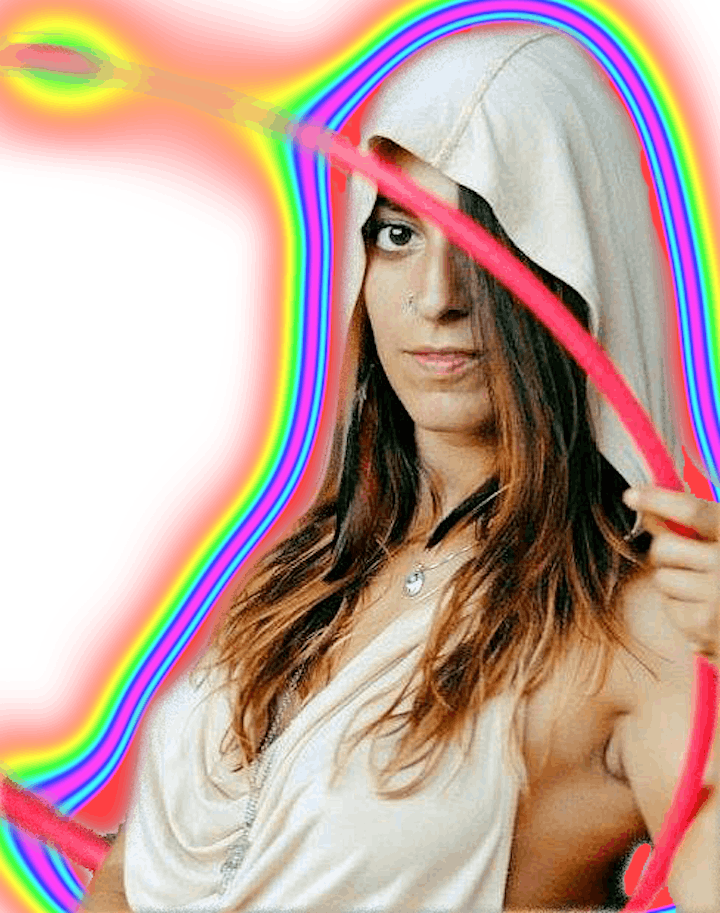 Leila Magnolia
Leila Magnolia is a creative media artist and circus instructor. Her passion for circus, flow arts, yoga, & travel, has brought her to instruct as well as perform in both local and events abroad. In 2017, she was introduced to the circus arts while traveling to Central America. There, she spent one month at an artist residency training and performing in the yogic circus arts with Momentom Collective. Since that time, Leila has successfully crowdfunded a "Social Circus" campaign for an afterschool program in Granada, Nicaragua, in the winter of 2019. She was able to fund circus and school supplies for the children and was performing every week for the month with Momentom Collective. Leila has performed at festivals such as Envision Festival, Costa Rica, for the past two years as well as Wanderlust, Vermont, back in 2018. After returning to the U.S; Leila continues to share her passions for the arts by coaching and performing. She is currently coaching at the School of Acrobatics & New Age Circus (SANCA) and is accepting new students for her hoop classes as well as one-on-one private lessons. Fun facts- Leila Magnolia enjoys hiking, comic books, illustrating, painting, and creating stop-motion animations. Leila Magnolia spends most of her time outside of the gymnasiums pursuing independent and collaborative multimedia projects.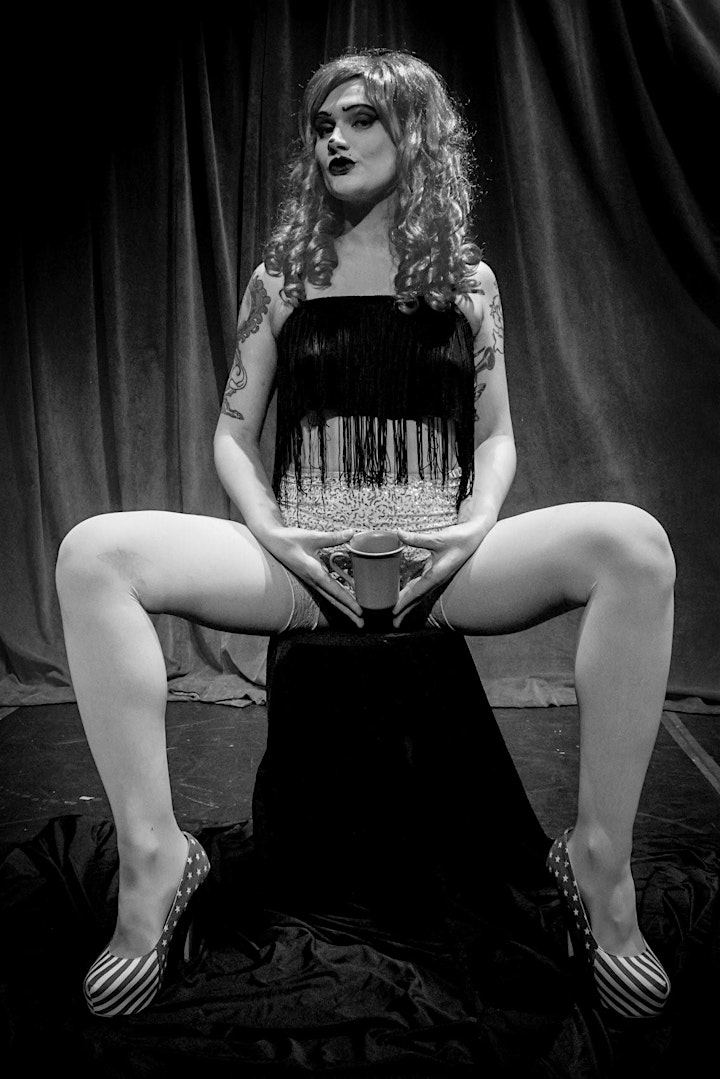 Smokey Brown
Smokey Brown the Slutty Clown is a triple threat of awful. Without even having sleeves, you'll never know what she'll pull out of hers, or her own ass. Made of Harry Potter Trivia, farts, and sushi eaten off of her own naked body. Using an uncomfortable balance of both clumsy and fabulous, Smokey Brown will leave you confused, curious, and strangely aroused.
Aaron Wheeler
Aaron Wheeler's 20+ years of professional performing have given them a unique list of skills. Besides being an international award winning magician, Aaron has worked in burlesque, musical theatre, and improv. Aaron has been featured at the McPherson Playhouse in Canada, Hollywood's famed Magic Castle and was the resident magician and master of ceremonies in their show that played nightly at the Grand Canyon. For more information visit aaronwheelermagic.com

Venue Information:
High Dive Seattle
513 N 36th St.
Seattle, WA, 98103