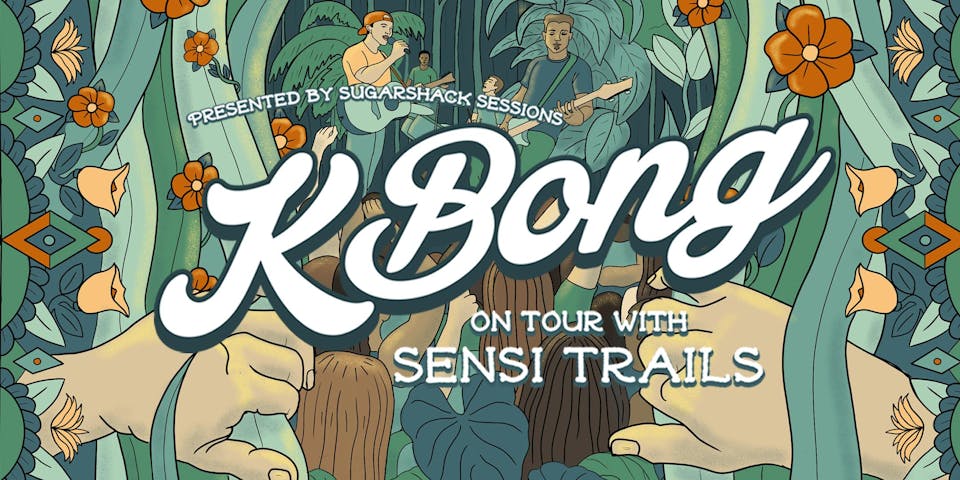 Sugarshack Sessions & The Crocodile Present
KBong
Sensi Trails, Perfect By Tomorrow
Sugarshack Sessions & The Crocodile Present at High Dive: Roots, Reggae and Island Feels w/ Kbong & guests!
2.28 Friday (Reggae)
Sugarshack Sessions & The Crocodile Present at HIGH DIVE
KBONG (of Stick Figure)
Sensi Trails
Perfect By Tomorrow
$22 Adv / $25 Dos
8pm Doors
21+
High Dive
513 N 36th St
highdiveseattle.com
Kbong
website | facebook | instagram | twitter
Kevin Bong, aka 'KBONG' is a multi-instrumental artist who is well known for his "key" role in reggae band Stick Figure. Touring with the group since 2012, KBong has solidified his place as one of the top keyboard players in today's current Reggae scene. On August 24 2018 KBong released his second studio album 'Easy To Love You,' produced by Johnny Cosmic and featuring Scott Woodruff (Stick Figure), The Movement, Raging Fyah, and the aforementioned Cosmic. Bong's easy going approach to music shows itself in the project. As Bong says, "Music is an expression of ourselves; it's an art form. Whether you're playing for one person or a thousand, music soothes the soul." Through his music, KBong hopes to inspire others to approach life with a positive mindset and maybe even pick up instruments themselves: "I encourage people to play music no matter what age! It's never too late." KBong's first studio album 'Hopes and Dreams' came out in 2014 and featured him as the primary song writer. The summer anthem "Livin Easy" featured Scott Woodruff and the rest of Stick Figure. Other collaborations on the album included singer/songwriter Hirie, producer Johnny Cosmic and producer Alific. In Bong's music you can hear a mix of catchy acoustic guitar riffs and surf vibes, as well as influences ranging from reggae to hip hop. Regardless of the influences, once you hear his style you'll be hooked because it's fresh and pleasing to the ears. You can check out KBong's new album now on all digital platforms and at kbongmusic.com, where you can also find his upcoming solo tour dates!
Sensi Trails
website | facebook | instagram
Since 2016, Sensi Trails has been playfully blurring the lines between Cali reggae, surf, and psychedelic rock. After releasing a 5 song EP, lead singer and guitarist Kyle Rising decided to relocate from Outerbanks North Carolina, to San Diego California. After recording and releasing the new single Just Livin' featuring Kbong of Stick Figure, he met drummer Jordan Starke and bassist/vocalist Kaya Hall. Adding a new layer of lush sound, they were soon joined by keyboardist Mike Root.
Honoring the sounds that inspired them, while mixing in fresh themes and styles, Sensi Trails is finishing their debut album. With the chemistry of catchy songs and infectious vibes, they travel the open road, on a quest to play and spread their music to the world.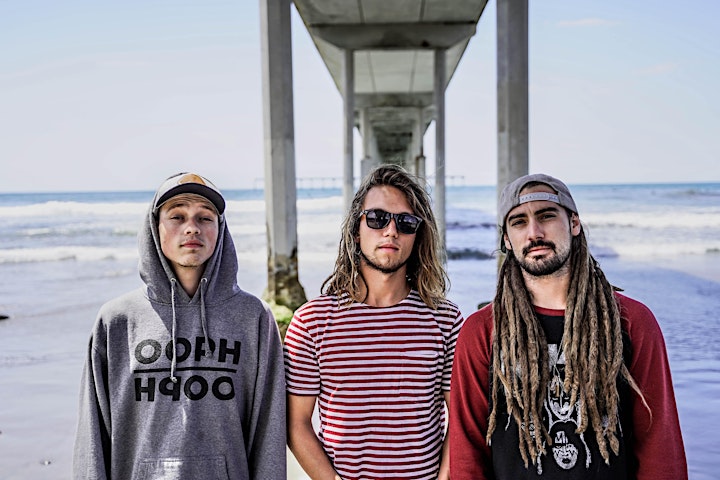 Perfect By Tomorrow
Website | Facebook | Instagram
Perfect By Tomorrow is a melting pot of genres that will caress the soul as if in zero gravity, blend your favorite flavors into a simple song. It's your soundtrack as you fly amongst the stars. Formed in 2011 and based out of Bellingham, WA. Turner Williams ( Vocals/Guitar ), Joe Sunderland ( Vocals/Guitar ), Morgan Williams ( Bass ), Justin Dobbelaar ( Drums ), Andon Hiltner ( Keys ).
Since the birth of the band they have independently released two albums ( Ocean Dr. '17 and LYRA '19 ) and three singles ( Shelter '16, Shallow Waters '18, Bag of Bones '18 ). Consistently bending sounds and mastering their craft in their home studio in Bellingham, where they have been building their library of tunes to share with willing ears. On the parallel, they have been relentlessly performing energetic live shows along the West Coast in efforts to connect with people and build their fan base, grassroots. They find influences through bands like Passafire, The Expendables, The Police, The Beatles, Sublime, and many more great bands. In 2020, the band hopes to release a third album, independently. And continue to share their live performance across the states.
Sit back, relax and feel good. This is Perfect By Tomorrow.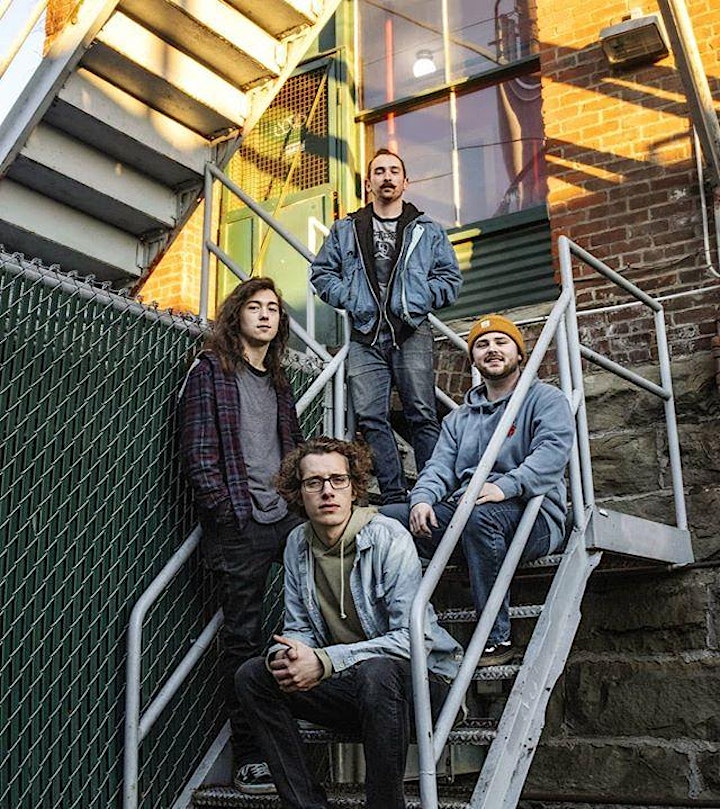 Venue Information:
High Dive Seattle
513 N 36th St.
Seattle, WA, 98103