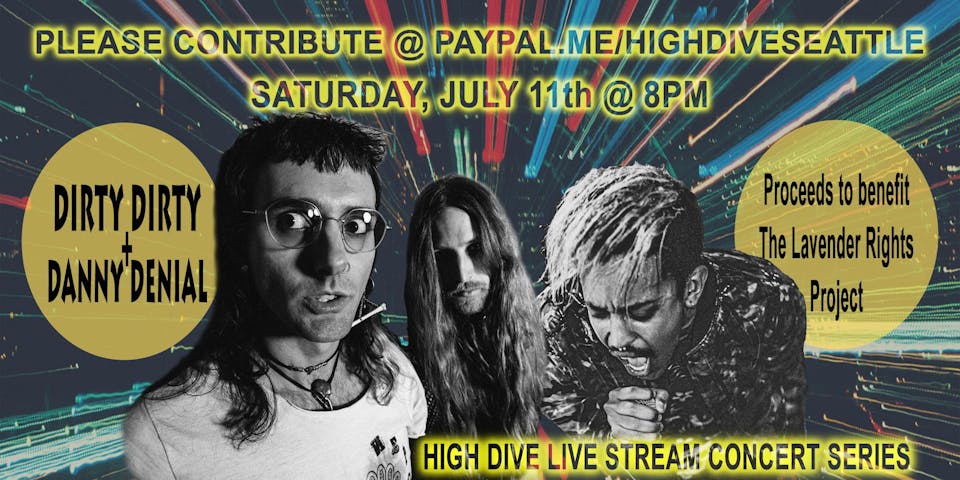 High Dive Live Stream Concerts Presents: DIRTY DIRTY (Album Release) + DANNY DENIAL SAT, JULY 11th @ 8PM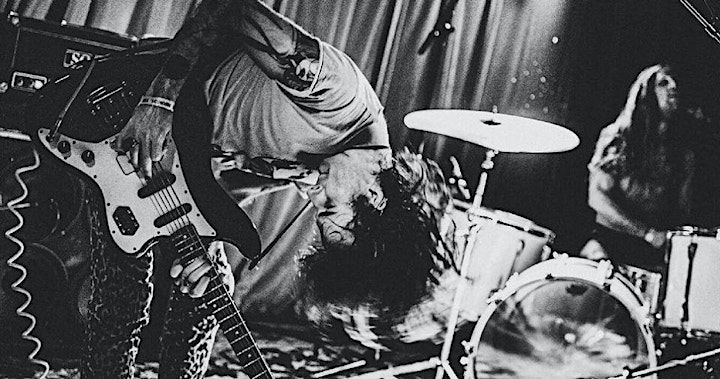 DIRTY DIRTY
facebook | instagram | website
This Fuzz-Rock duo is aged in the dark winters of the Pacific Northwest with their foundation of thick, distorted guitar, howling melodies and distinctive grooves. The pair has earned a reputation as an enthralling, magnetic live band. Slinky, powerful and seductive, the band employs a stripped down instrumentation to create a lush and richly sonic wall of sound.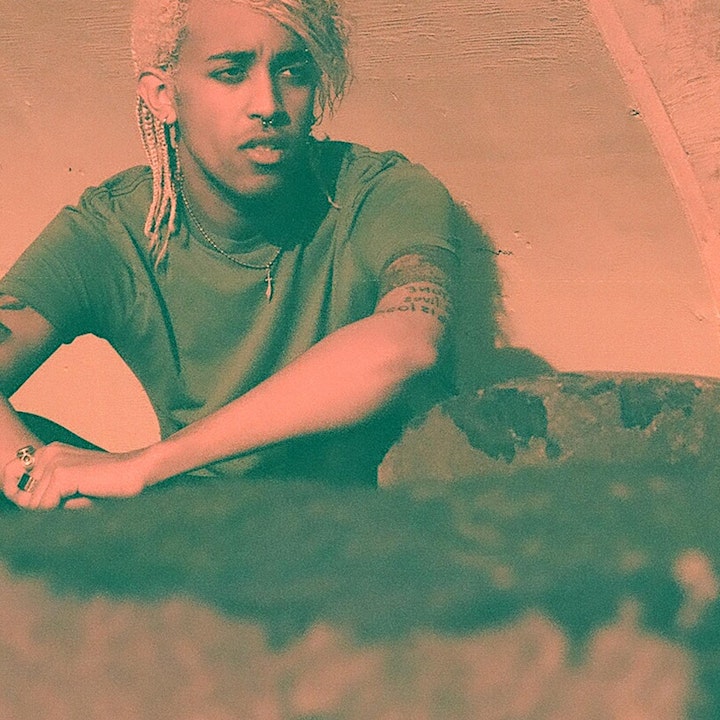 DANNY DENIAL
facebook | instagram | website
Danny Denial is an ex-filmmaker and ex-human being now making negative pop music in Seattle, WA, most notable for being listed as the "POC of the Queer/Punk Alternative Scene To Watch" in Status Magazine and one of the "8 Punkest Bands On the Planet Right Now" (apparently) in Afropunk. He'll soon be playing a show not anywhere near you!
Venue Information: