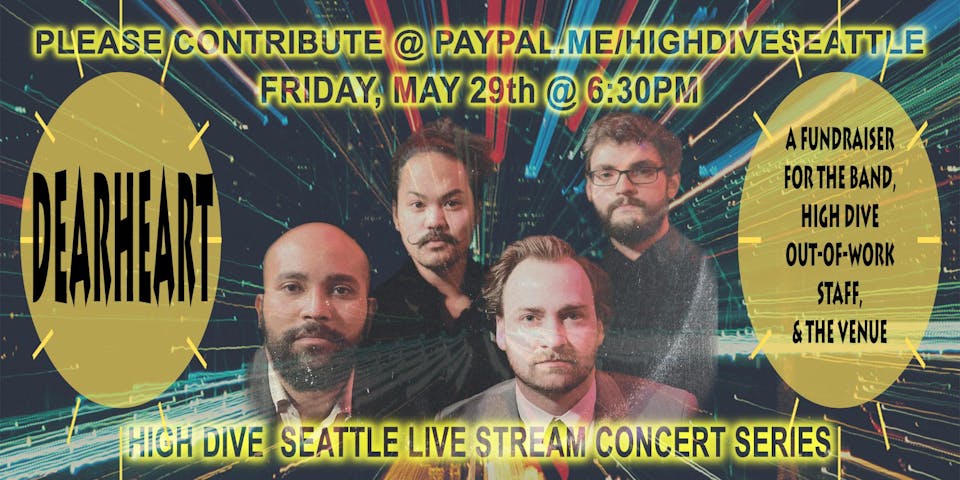 High Dive Live Stream Concert Series Presents: DEARHEART streaming LIVE from the High Dive stage FRIDAY, MAY 29th @ 6:30PM
FRIDAY 5.29 @ 6:30PM!
A LIVE STREAM CONCERT featuring DEARHEART
YOUR CONTRIBUTION to this live stream concert benefits the band, High Dive out-of-work staff, and the venue during this industry-wide shutdown in hopes that we can one day reopen and ROCK when this difficult time passes.
CONTRIBUTE HERE via Eventbrite OR contribute ANY TIME HERE: https://www.paypal.me/highdiveseattle
LIVE STREAM LINKS HERE:
ON FB: https://www.facebook.com/HighDiveSeattle/live
ON YouTube: https://www.youtube.com/channel/UCsFvJaFDnl5ppe5Wr5mG7FA
ON Twitch: highdiveseattle
WE MISS YOU. WE LOVE YOU. SEE YOU SOON!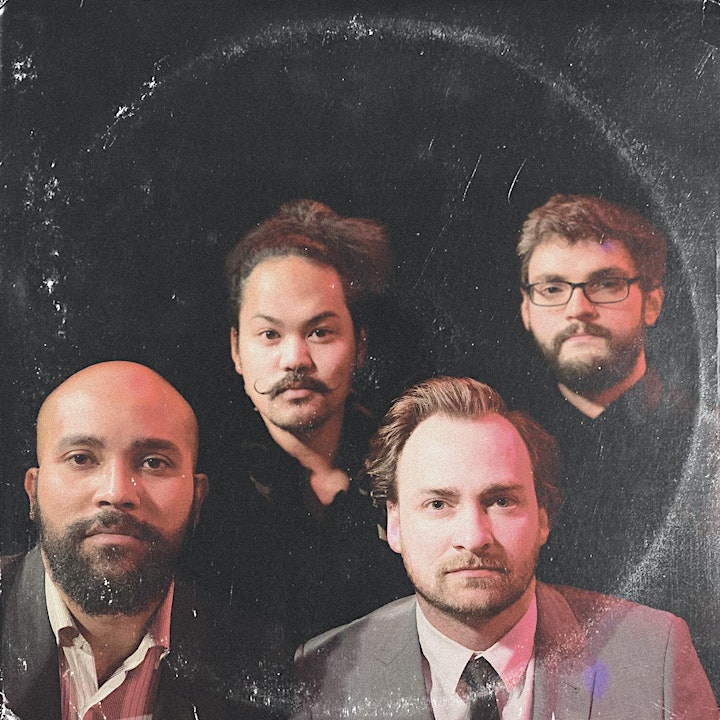 DEARHEART
facebook | instagram | website
Dearheart is a progressive "post-emo" band that brings the nostalgia of late 90's/early 2000's emo with a bit of a modern post-rock edge. With dynamic songwriting that combines intimate lyrics with swelling guitars and technical drum and bass lines, Dearheart's music can't help but make you feel something. Dearheart released their full length album "Too Late; Doesn't Matter" in late 2018 and recently released a cover/rendition of The Supremes "Stop! In the Name of Love" -- both of which were mixed by Matt Bayles (Foxing, Cursive, Minus the Bear). Dearheart has been hailed as "key players in the next wave of emo" by Atwood Magazine and Northwest Music Scene has labeled Dearheart as a "must see" -- so here's your chance!
Venue Information: