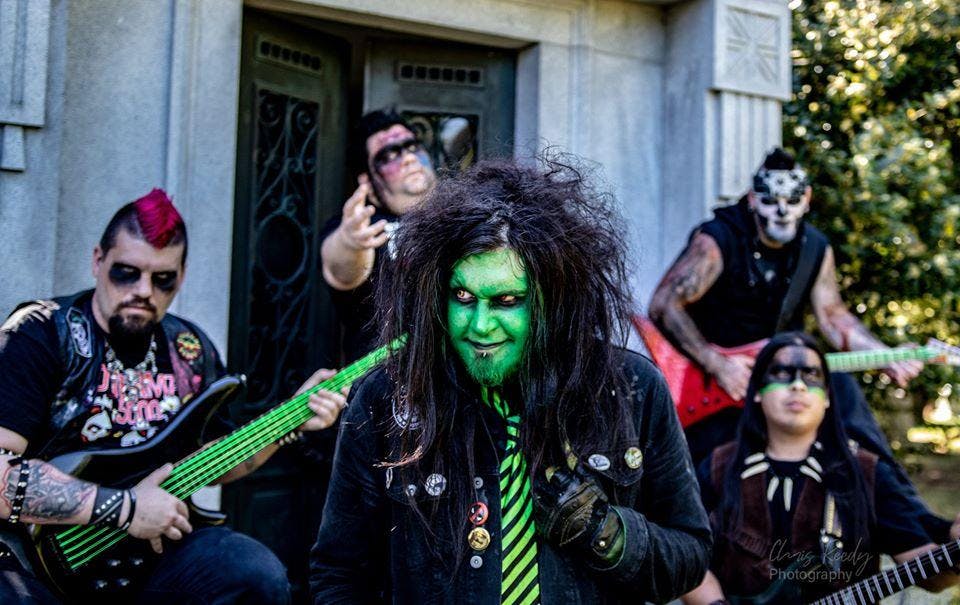 Dust off your favorite GWAR costumes and get ready for a night of metal and theatercore featuring CRYPTAMNESIA and more!
7.26 Sunday (Metal / Theatercore)
*This show has been rescheduled from its original date on 3.22 and we want to THANK YOU for coming out to SHRED!
High Dive Presents:
CRYPTAMNESIA
Atrocity Girl
guests tba
$6adv / $10dos
7:30pm doors / 8pm show
21+
High Dive
513 N 36th St
highdiveseattle.com
CRYPTAMNESIA
Website | Facebook | Instagram
Cryptamnesia started on October 31st, 2016. The birth of "Monster Rock" was born; hard rock music accompanied by monstrous theatrics. Cryptic lyrics and crunchy hard rock is what makes Cryptamnesia a guaranteed show to behold!
Cryptamnesia is an official partner of Coffin Cases.
Cryptamnesia has been featured on several radio shows and articles, such as Thrash Zone KOUVradio.com, KISW on the Steve Migs Podcast, Renagaderadio.com, The Metal Marquis, Damnationvault.com, and several others. They also host their own show on KOUV called Deadman Radio.
They've opened for multiple national acts such as Wednesday 13, The 69 Eyes, Bulletboys, Powerman 5000, Combichrist, Pamela Moore, Doyle & Michale Graves (Misfits), DK-Zero, and has played for both Hempfest and Crypticon events.
Music videos have been showcased at Bellingham Music Video Festival, Crypticon, Bleedingham, JellyFEST California, and more.
Cryptamnesia has music on the Friday 13th Vengeance film, Bluray DVD (coming soon).
Atrocity Girl
Website | Facebook | Instagram
"'Ready ladies?' called out front woman Michell, turning to her band mates beside her at Seattle's Substation. 'Let's fucking do it!' And, with that, the era of Atrocity Girl began. But the band - comprised of rumbling vocalist Michell, lightening-strike drummer Angie, thunderous guitarist Jess, and quaking bass, aims to do more than just play good music. Atrocity Girl plays hard-hitting rock 'n' roll. Vocals growl and shout, guitars hammer and drums crash. It's mesmeric. And while the band is new - beginning in just 2019 - with their combined creative spirits, the quartet is assured to deliver power at each step moving forward. Watch for new Atrocity Girl music in 2020."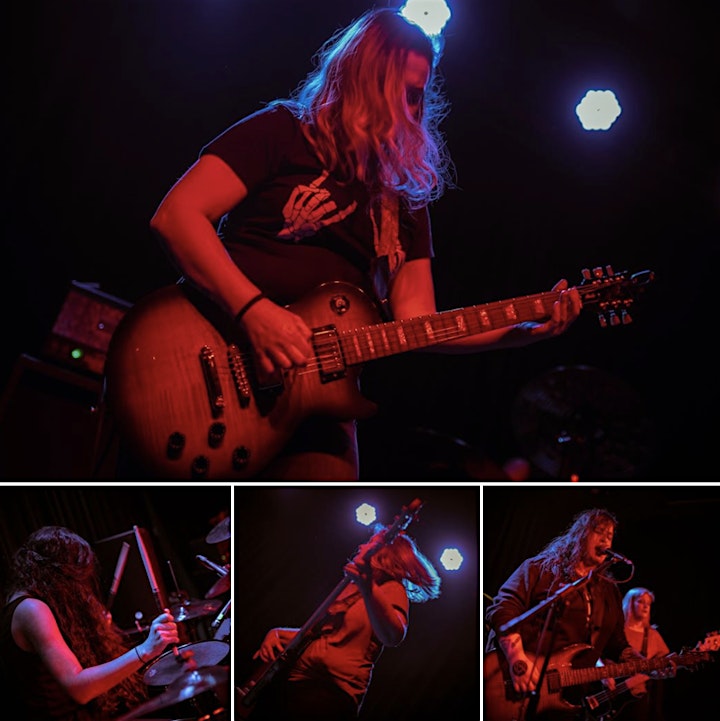 Venue Information:
High Dive Seattle
513 N 36th St.
Seattle, WA, 98103