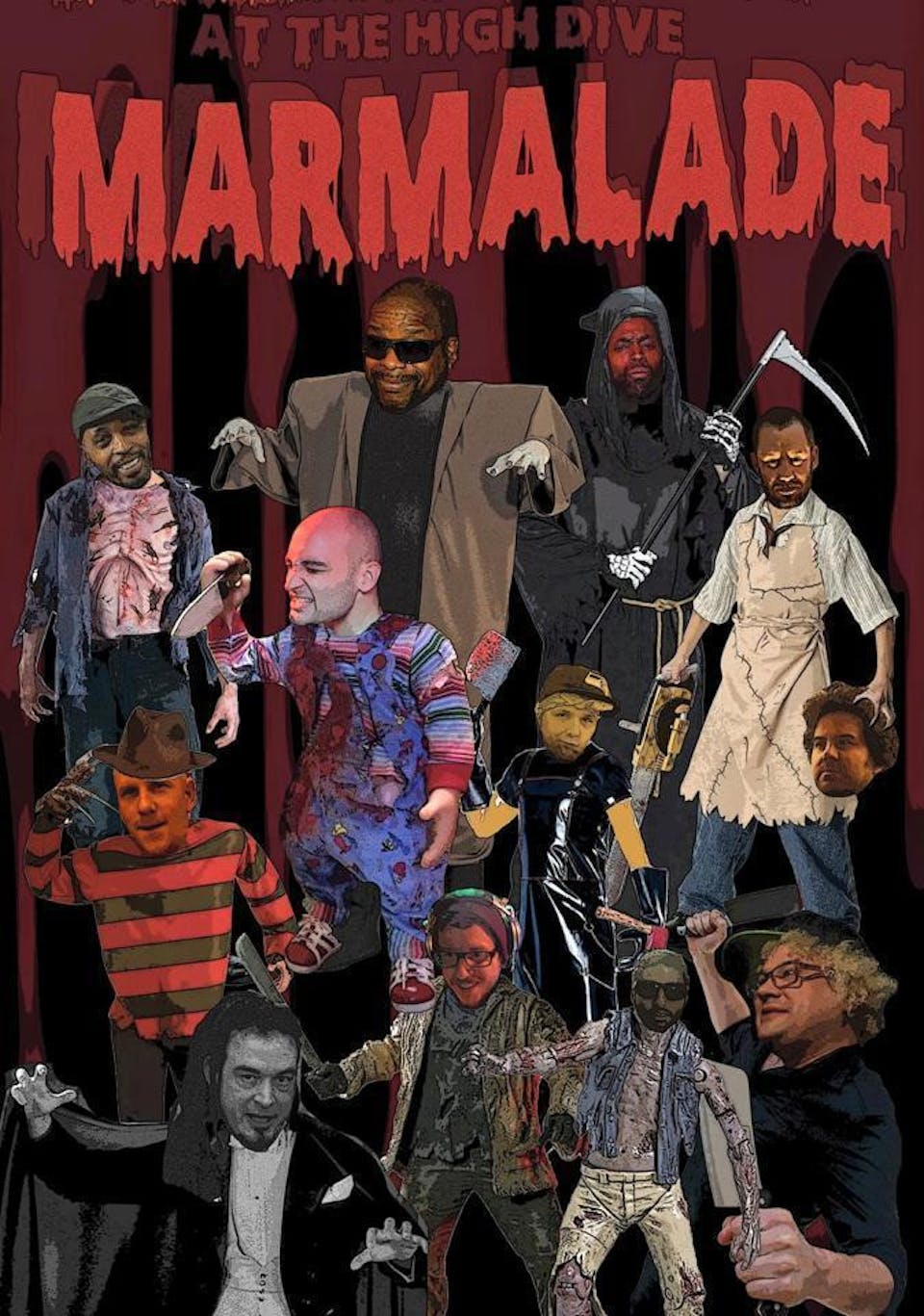 SEATTLE'S LONGEST RUNNING LEGENDARY FUNK/IMPROV NIGHT! EVERY THURSDAY!
MARMALADE
Marmalade is a collective of over 12 musicians whose diverse stylings of funk, soul, hiphop, afrobeat, electronic, & dub music will MAKE YOU DANCE.
Kimo Muraki - Guitar/Voice/Master of Ceremonies....
Davee C - Drum Kit/3J....
Bob Lovelace - Bass/Lyrics....
DJ Leopold Bloom - Turntables....
DJ Shapeshifter - Turntables....
Brian "StingShark" Ray - Guitar/Voice....
Chad Redlight - Keyboards/Drums/Voice....
Buddhaful Mike - Keyboards....
Anthony "Funkscribe" Warner - Keyboards....
BigTalk Jon Rÿser - Alto and Baritone Sax....
Chris "CD" Littlefield - Trumpet/Flugelforn....
Adrian Witherspoon - Trombone....
Honorary Marmaladians:
Johnie Burk - Guitar
Funk Love - Voice/Style
Lennox Holness - Bass
Mark Mattrey - Bass
"Wild" Bill Jones - Trumpet
Fysah Sands - Voice
Tiffany Wilson - Voice
Rockafella - Voice/Drums/Keys/Turntables
John Fricke - Trumpet
Jason Cressey - Trumpet
Alex Dugdale - Alto and Tenor Saxophones, Trumpet, Tap Dancing
This event is 21 and over
FUNK/SOUL/AFRO-BEAT ~ IMPROV FOR ALL YOU LOVERS OUT THERE... EVERY LAST ONE OF YA!
8PM - DOORS / 9PM - DJ / 10PM - BAND / SUNRISE - STILL GOING?
EVERY THURSDAY
ONLY $7!!!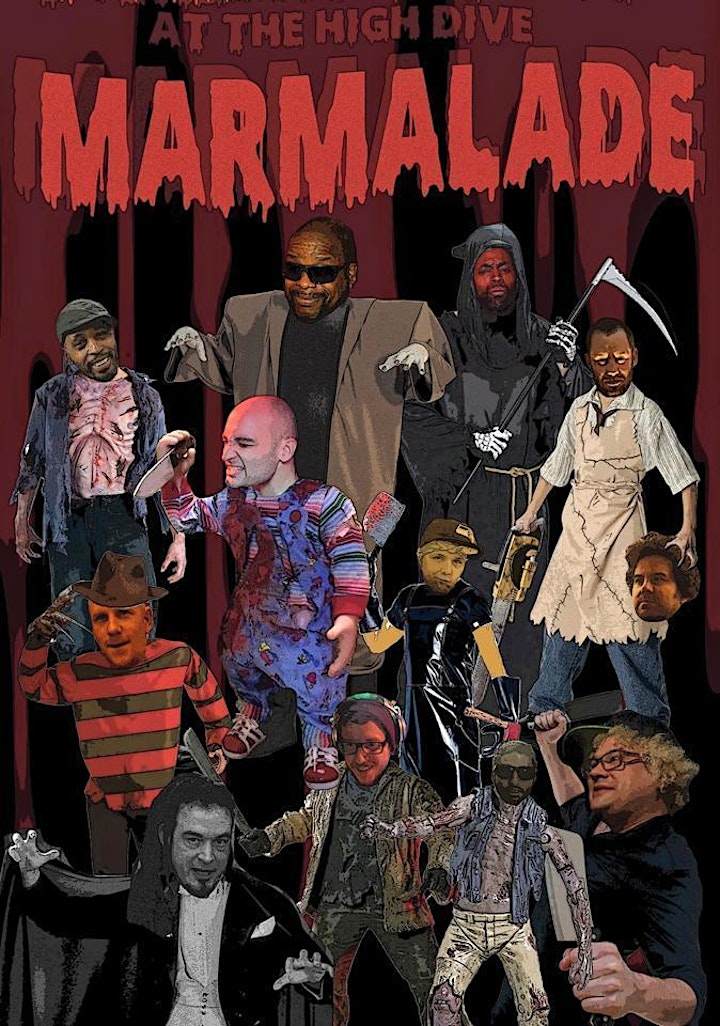 Venue Information:
High Dive Seattle
513 N 36th St.
Seattle, WA, 98103